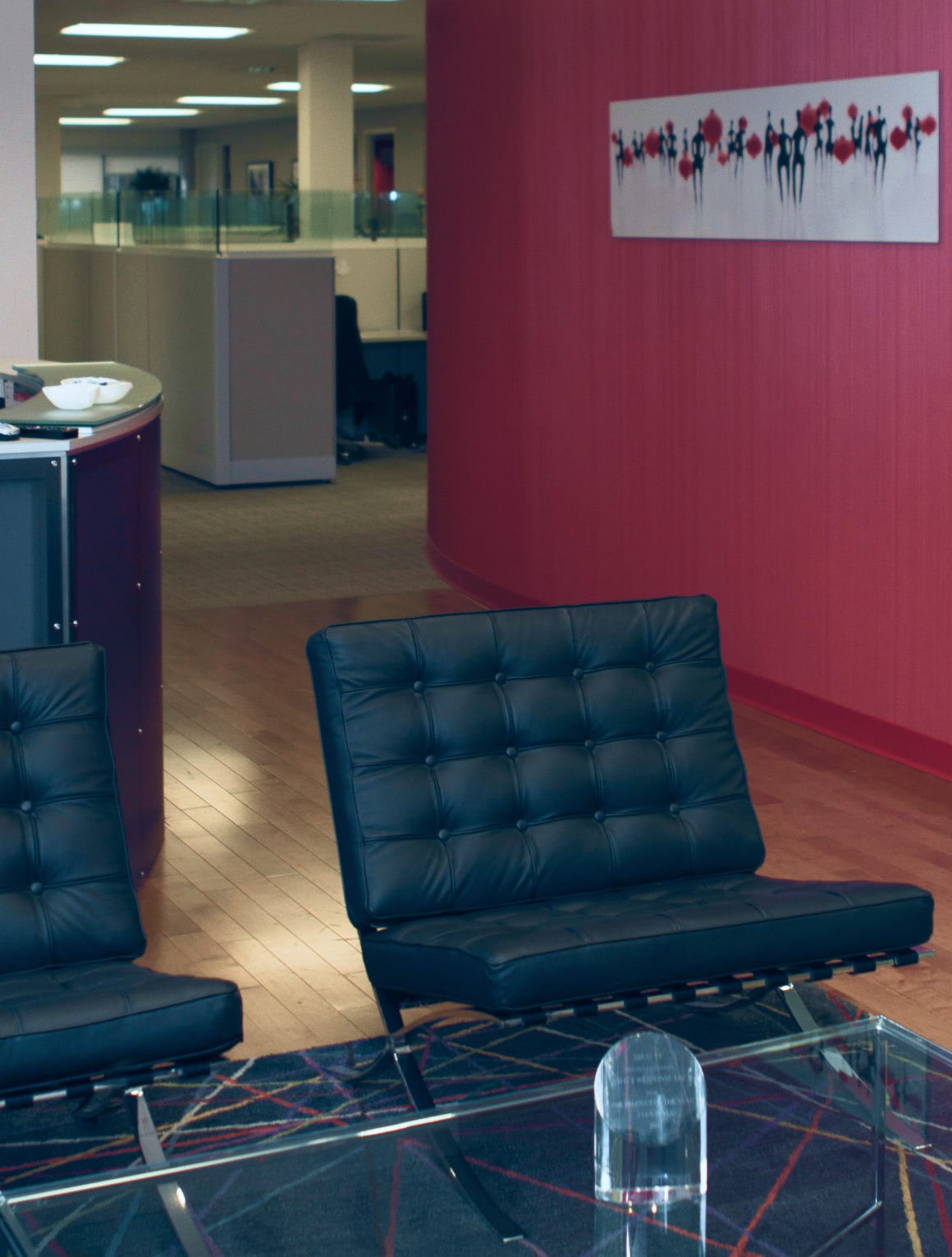 Wanted: Crazy-smart, hard-working team members who bring a fresh perspective and care about getting client results.
Account Executive
The Account Executive is responsible for the strategy and implementation of client marketing plans. Must deal effectively with clients and work closely with our media team in developing strategies and customized plans. The Account Executive will touch all facets of the media process, from plan development to implementation, billing and ongoing results analysis. This role will also be responsible for related budgeting, expenditure-tracking and invoicing. The successful candidate must also be a creative thinker, incorporating the latest media trends and innovations, including connected TV and streaming. Candidate should exhibit a can-do attitude to tackle all assignments; be a creative problem solver that participates and takes interest in both agency and industry. It's imperative to follow technology; creative work to stay on top of pertinent information and trends.
Experience in the following areas preferred:
5+ years' experience in direct response account management
A record of outstanding work quality, productivity, problem solving, time management and collaborative teamwork.
Excellent verbal and written communication, organizational, interpersonal, and analytical skills
Detail-oriented, able to multi-task and work well under tight deadlines in a fast-paced environment
Ability to manage up and down throughout the organization
Microsoft Excel proficiency (you are able to make pivot tables and write basic functions). Basic computer skills in MS Office, Word, and PowerPoint.
Must have experience in Linear TV and Digital advertising, as well as proficiency in the measurement of both medians
Analytical and logical thinker, comfortable with financial analysis. Ability to drive measurable results.
Experience in the short form DRTV media marketplace and how TV exposure correlates to retail sales
Direct client contact experience and the ability to formulate trusting relationships
Dynamic presentation skills
Experience in planning, negotiating and the placement of national media, a plus.
BA Degree or equivalent experience is required
Please note this position is on site only (post COVID-19)
Responsibilities include:
End to end ownership of media campaigns from strategy, ideation, creative development, implementation and results tracking
Interact with clients as company representative
Analyze and report on campaigns, identify trends and optimize campaign performance
Generate research and analytics relevant to media topics
Managing account billings, budgets and media projections. Track KPI's and ROI for all marketing activity
Interact with traffic, operations and buying group in compiling and producing weekly TV performance reports
Ensure that all client deliverables are being met (timelines, goals, budgets, etc.)
Digital Account Executive
Diray Media is looking for a talented individual with experience in programmatic advertising, ad tech, or digital media. This role will work closely with clients and the digital team to oversee the execution and optimization of programmatic advertising campaigns across desktop, mobile, social, and television platforms, as well as provide critical day-to-day support and service and find opportunities to create additional value for our clients. As a key member of our team, the Digital Account Executive will regularly work with all divisions including sales, business development, and operations. Candidates must be comfortable taking risks and have an entrepreneurial spirit that will allow them to be successful in a dynamic, fast-paced environment. Applicants must also exhibit effective project management skills; keep the account team abreast of timelines and deadlines.
Responsibilities include:
Manage and support accounts to communicate campaign details, assist in responding to RFPs, and discuss additional revenue opportunities
Own campaign performance and pacing; explore/implement opportunities for optimization
Basic understanding of programmatic media technologies, including: DSPs, DMP, 3rd party data, Ad servers, Ad exchanges
Data analysis in Excel, including Pivot Tables & basic statistics
Work with the team to enhance the capabilities of our platform
Assist Sales team in developing and executing marketing campaigns and materials
Experience in the following areas preferred:
Proactive, self-starter, capable of setting goals and reporting progress
Basic understanding of programmatic advertising and/or digital media
Analytical thinker; ability to solve problems using data and marketing performance
Desire to work in a fast-paced environment
Ability to provide world-class, professional client service and support
Experience with real-time bidding and Audience Data a plus
High degree of creativity, self-motivation, and drive
5-7 years of experience in programmatic advertising, digital media or ad tech
Experience working with Microsoft Office Suite
Excellent verbal and written communication, organizational, interpersonal, and analytical skills
Perform ad hoc account management tasks as assigned
Bachelor's degree in a related field
Please note this position is on site only
Business Development Manager
Diray Media is a performance marketing agency that specializes in helping companies make the transition from linear to a mix of linear, CTV, and broader digital advertising. Our service offerings range from traditional linear media planning and buying to advanced digital ad solutions. Our streamlined omni-media approach is designed to improve audience development, drive marketing transformation, capture actionable data insights, and yield larger return on ad spend for our clients.
Experience in the following areas preferred:
Linear and Digital Marketing: 3 years (Required)
Business Development: 3 years (Required)
A strong understanding of both linear and digital media ad sales
Proven experience generating new business as well as maintaining client relationships
Sales software management experience is beneficial (ie Salesforce, Pardot, Winmo)
Strong presentation skills
Adept at both creating new sales materials (presentations, briefs, marketing emails, etc) as well as adapting existing sales materials
Have a proven record of exceeding sales targets
Be driven and customer focused and have a desire to grow with a business
Experience with Microsoft Office Suite
Responsibilities include:
Managing and retain relationships with existing Clients
Increase Client base and overall sales
Implement innovative marketing solutions to promote the business to client base
Successfully deliver sales targets as well as strategic KPI's set by business
Collaborate with Account/Sales team to identify and implement innovative go-to-market strategies
Identify and qualify opportunities with quick turnaround
Managing and retain relationships with existing Clients